M.o.M. – Mine of Olgiate Molgora – The Heart of Mine Diving
Welcome to MoM, the place where to start your adventure of a lifetime.
Let's begin and continue your fantastic journey into the unique and thrilling world of Mine Diving, Training, and Exploring.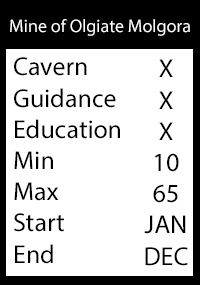 We are located in Italy in Olgiate Molgora, near Milano, nested in the beautiful Lombardia region, the geographical and emotional center of Europe.
We offer everything you need:
Discover Mine Diving dives, Guided dives, and Exploration/Expedition dives, all year round.
Mine and Cave Dive Training from absolute beginner to the highest Instructors ratings, including all Overheads Specialties.
A well organized, professional, well-equipped, comfortable, heated, and friendly full Dive Center with free Wi-Fi.
A complete gas filling station: Air, Nitrox, Oxygen, Helium, Heliox, Helitrox, Trimix and Argon.
The complete range of Mine and Cave technical diving equipment for sale and rental.
And
Through our network of partners: all levels of accommodation, food, and non-diving activities.
Comfort, fun and safety without stress and without rush in the land of culture, history, and beauty.
Here are a few more information:
We are late due to Covid and traveling to Italy is still complicated. We are working hard to catch up, but everything is late and still quite slow.
We finished:
– safe access
– video surveillance
– many structural works
– cleaning of surfaces and removal of pipes
– electricity
– heating
– running water
– access to water (now extremely easy: wide stairs and no longer a ladder in a hole)
– installation of an electric crane to move heavy equipment very close to the water
– reduced to the maximum the distance to be covered with equipment (distance car – water = 15 m)
– purchase of diving equipment and equipment rental
– installation of wi-fi (free)
…
We still must finish a flight of stairs (it will be finished this weekend) and everything will be viable.
The works still to be carried out are:
– Painting
– the air / nitrox / trimix / O1 / argon recharging station (however, the suppliers provide for at least 4 months delay)
– definitive authorizations to open all areas to the public (Public administration is very slow and each small step forward takes 3 months …)
– Reworking of safety lines and all fixed markers.
We are able to open privately for private groups (maximum 4 people and very skilled) and by reservation in early June.
The first group is here from June 1st until June 7th.
We will call these exploration missions.
Detailed information at http://www.dive-mom.com/